As the foremost provider of precast and custom concrete products in Springfield, Green County, Battlefield, and Strafford, Missouri, Rite-Way Concrete Products Co. takes pride in bringing you a diverse range of products. Whether you're in commercial construction and require access to a number of different concrete solutions or you're simply looking for a one-off precast item to fill a need, we're ready to provide it.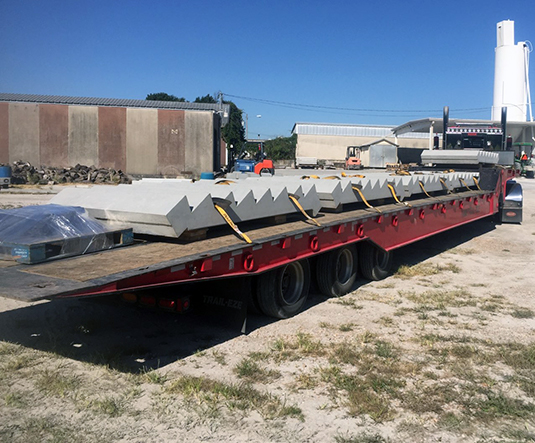 Precast Products
Why pour and pave when you can get precision custom concrete products in Missouri? Our many years in the industry have given us the insight needed to produce a full scope of products, for an extensive number of applications. From parking lot installations to structural components, rely on us for a high caliber of precast products. Some examples of our abilities include:
Concrete parking lot bumpers
Concrete window surrounds
Concrete wall caps
Concrete stairs
Concrete step treads
We guarantee that all of our precast products maintain the highest degree of quality and safety. Our attention to detail and strive for perfection have given us a reputation we're eager to uphold: one of uncompromising quality.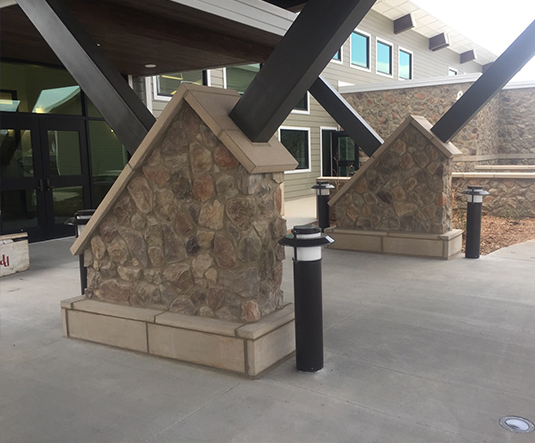 Custom Concrete Products
Need custom concrete products designed and cast for your upcoming project? We've got the equipment and staff expertise needed to consult with you about your needs—then design, develop and produce precast products that meet your exact specifications. When you work with us, you're going to get exactly what you need.
We'll save you the time, trouble and money associated with many custom pouring and paving jobs, by introducing you to the streamlined benefits of precast products. Our solutions help your construction project stay on time and within budget.
Get Precast Products
If you have a need for precast, custom concrete products or want to explore the potential for custom concrete solutions, contact Rite-Way Concrete Products Co. today at 417-869-1441.
Please note that we do not pour and pave concrete. We are strictly a precast manufacturer.